Best battery replacement for sjcam sj6 series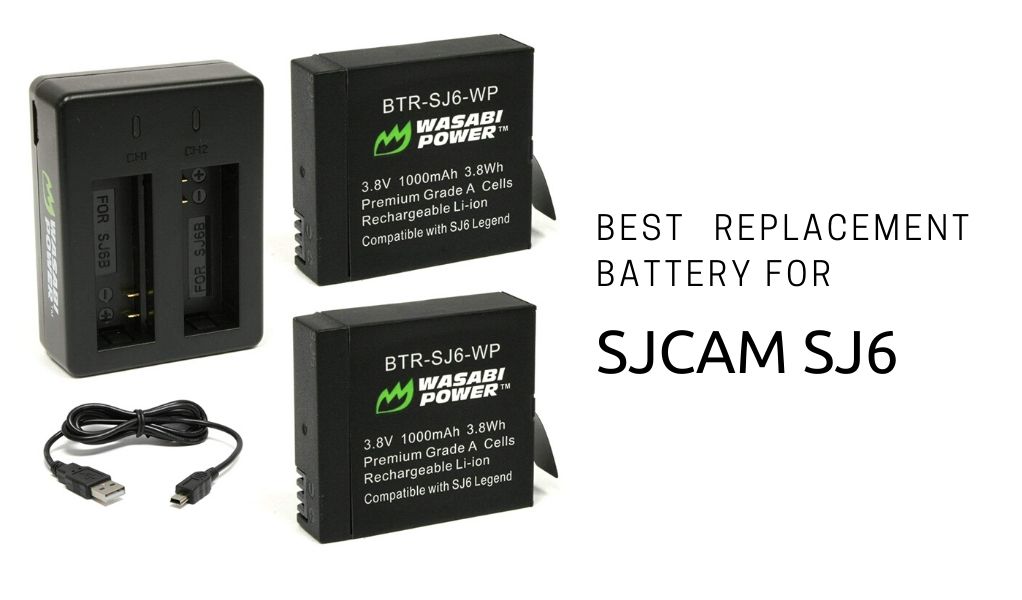 The SJCAM SJ6 series of action cameras have become very popular with photographers as well as consumers due to the low price as compared to GoPro cameras, as well as the fine features the company's cameras come with. With 2 models in this series - the SJCAM SJ6 Legend Air and the SJCAM SJ6 Legend, SJCAM has created cameras that can help you take some spectacular pictures and videos.
With heavy camera specifications such as 4K recording at 24 FPS, 14 MP camera, remote control, 2.0"LCD touch screen, optional WI-Fi, and Gyro Stabilisation, these two action cameras are capable of offering professional features at a fraction of the cost. Unfortunately, when using such a powerful camera, it is normal for the battery life to be short or to reduce over time.
To take advantage of your camera to its fullest capacity, make sure to invest in some replacement batteries to help elongate its battery life.
Here is a list of the best battery replacement for SJCAM SJ6 series.