Best battery replacement for Nexus 5x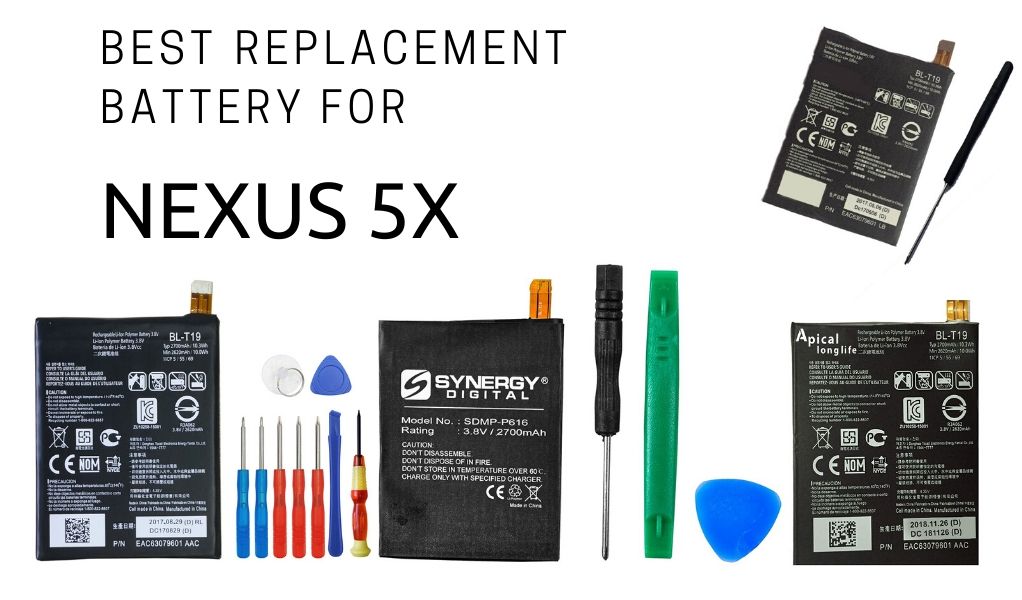 Our smartphones these days are literally an extension of our hands and we do every little thing on them. Whether it is communicating with your friends and family, checking work emails, using the many social media apps, online banking and so much more! So it shouldn't come as a surprise when your battery starts to die sooner and using your phone throughout the whole day isn't possible without charging it at least once or twice.
Even powerful phones like the Nexus 5X can have these battery problems and can need a little help getting back to their original software power.
If you're tired of charging your phone constantly but also don't want to change your smartphone just yet, the best solution is to purchase a replacement battery for your phone. Here are some great options for battery replacement for your Nexus 5X to choose from.
Category